"K & I Paterson Ltd is a family run business all working together to give the best service we can."
Kenny: The Senior Paterson
After a 5-year apprenticeship as a stonemason, building houses, steadings, chimneys, relining chimneys, building in fireplaces etc being part of his work, and a further few years gaining more experience, (one as a foreman mason with the then-new Banchory Contractors) he set up in business in 1977. 
Over the years chimney sweeping became an ever-increasing part of his work and gradually the building work decreased and he concentrated more on any chimney/lining work and of course, stove fittings. As well as being a member of the Guild of Master of Chimney Sweeps, he has been an assessor and is also a HETAS engineer. After encouragement from Ian, we opened a stove showroom so instead of just fitting the stoves we were able to sell them too. The rest you will see below. Kenny is now mostly retired, just called in now and again for advice and to be a go-for if any of the guys need materials picked up or delivered to a job.
Ian: The Younger Paterson
Ian is Kenny's son and he now runs the business along with his wife, Sheila. Ian started going out with his dad to jobs when he was a young lad and helped with the chimney sweeping as well as the other aspects of the business.  He had some time away, driving diggers/slews as well as other some other jobs in the building trade, but soon found his way back to join in with the chimney sweeping and stove fitting.  In fact, Ian did all the research on the stoves, flues etc before persuading us to take the leap into supplying as well as fitting stoves and liners.
Ian is also a member of the Guild of Master Chimney Sweeps and a trainer with them too. He is also a HETAS engineer and works as a stove engineer with Stovax, covering the northeast, where he checks out any problems that may arise.  Ian now carries out the site visits and CCTV surveys as well as doing our pricing and other office work.  Occasionally, he manages to get out and about on a job!!
With his background in actually fitting the stoves and relining chimneys etc. Ian is excellent when speaking to customers in the showroom and on-site visits.
Kenny's wife has helped with the business since it started, doing the bookwork, answering the phone etc.  
Since we opened the showroom, she has worked full time in the office covering the bookwork, admin, answering the phone and dealing with customers and now covers the showroom too.  Recently, she completed the HETAS Retailers course.
Ian's wife helped him set up in business, doing roofing work as well as chimney sweeping.
She started out helping in the office when we first opened the showroom and now works full time dealing with the bookwork, admin, answering the phone and dealing with customers and covers the showroom.  She is now running the business along with Ian. She also recently completed the HETAS Retailers course.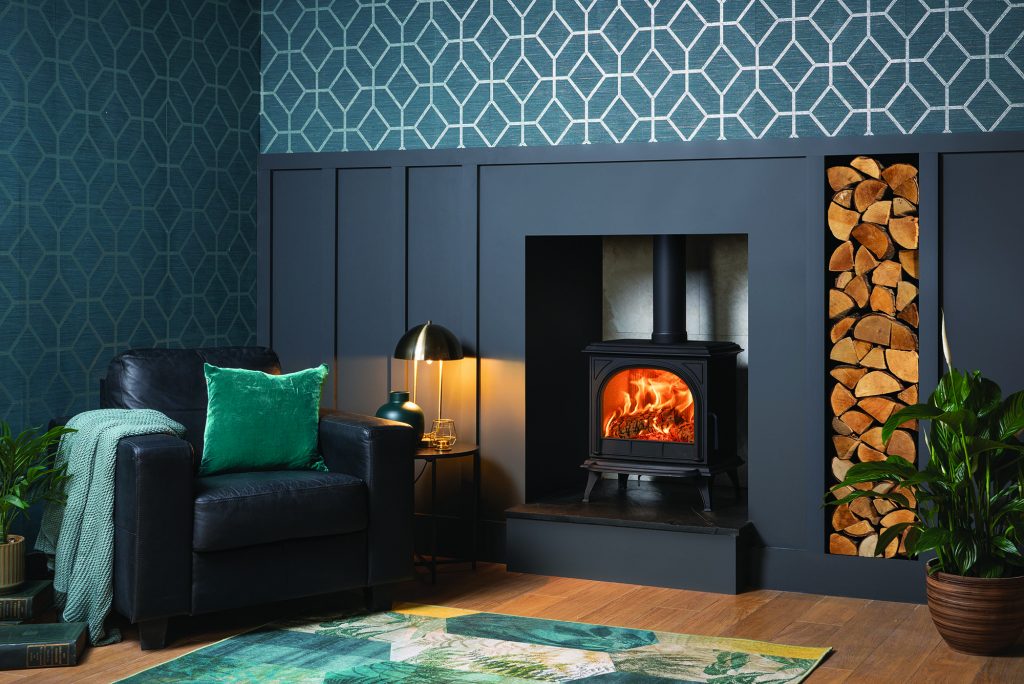 We are a professionally registered Aberdeenshire based chimney sweeping company, and as such, are fully insured to undertake the work we carry out.
All of our sweeps and stove fitters are HETAS trained and certified.
HETAS are the official body recognised by the British Government to approve biomass and solid fuel heating appliances, fuels and services including the registration of competent installers and servicing businesses.
We believe that for the safety of our customers and the long-term success of our business that, all installers should be properly trained. This ensures that you get the best quality install of your new stove, biomass boiler or fireplace.
We are a certified member of the Guild of Master Chimney Sweeps.
The Guild of Master Chimney Sweeps (GMCS) was established with the goal to improve the standards within the industry by introducing stringent training and assessment for Chimney sweeps.
Although sweeps in the UK are not legally obliged to pursue any training or gain any qualifications in order to trade as chimney sweeps, Paterson Stoves is a certified member which ensures we provide the highest level of service to our customers.
For more information on how we can help you keep warm and safe
or book one of our qualified and certified sweeps and maintenance